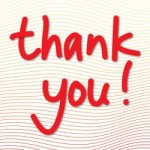 1. No matter how ridiculous the behavior from employees never forget the underlying emotion is always fear.
I've seen tipsy job candidates as well as drunk-as-a-lord employees. Tears in the workplace—far too many to count. Witnessing even one employee's full-out, red-faced, nose-running tantrum that scared the living daylights out of customers  is more than enough. Lying—seems to go with the territory. Back-stabbing behavior followed by incredulous "who-me" denials from that one off-kilter worker–not uncommon.
It's important to remember that fear is the grand motivator and a universal human behavior. This belief has saved my sanity.
2. Customers – see above.
The old saying "buyers are liars" comes to mind.  I've listened to customers denying ever signing a contract even when presented with the document not only signed but initialed in three places.  Refusing to accept delivery. Bounced checks. Stealing.  All routine.
I've seen enough to jade me for life unless I put it all into perspective. Grateful, appreciative, understanding, referral-giving customers outweighed the wacky ones by far. I discovered that taping a glowing note or two from a good client where I could  frequently see was helpful.
3. You're responsible for the whole shebang.
Just own it. I've dealt with drug addicts parked at the back door and snakes slithering across the front entrance. The remnants of sodden ceiling panels spattered on furniture, imported rugs and public walkways—when they could no longer hold their weight—simply meant having the local 24-hour cleaning service on speed-dial. Until the AC unit got fixed (correctly) this was a weekly event.
Electrical problems, smoke-filled showrooms and 100-degree offices became as trivial as jammed copiers and dead phone service.
I've dragged myself out of bed at 3:00 a.m. to answer alarm calls a dozen times only to discover—well, nothing much. Chandeliers crashing to the floor from their tether in the stockroom will surely set off a motion detector but are really nothing to become alarmed about, especially after the second or third time.
I learned that you'll be on a first-name basis with the police, fire and E.M.T. departments so it's best to cultivate a friendly smile.
4. Appreciation and creative latitude produces the best work.
I've witness pure genius and remarkable solutions produced when the freedom to innovate is present.
5. You leave a little mark on everyone.
Remember who you are and where you are.  You'll never know what indelible  impression you'll leave on someone. A careless remark uttered under stress may be regrettable. A few words of encouragement and understanding marks you as human. A note of gratitude from a co-worker—priceless.