Tag Archive for reinvention
I talk about Workplace Communication and Reinvention Intervention with Beth Troutman from The Balancing Act, on April 13th. Watch Below!
Watch Below!!

If you are due for a change–a personal Spring cleaning, of sorts–you'll want to take note of your talents and passions. What comes naturally and easy for you? Talents, which are innate, are different than abilities, which are learned.
The next time you feel a lack of confidence, remind yourself of the talents you naturally possess. Talents don't come and go; they are with you all the time. Speaking of time, the things you are truly passionate about are the ones that make you lose track of time. Passions may be things that come so easily for you, you can't imagine why anyone would pay you to do it.

If you are reinventing yourself but don't quite know what you want to be this time around, well, those passions and talents of yours are the things you want to put at the top of your list!
You have every reason to remain confident knowing that you always have talents that can be accessed and used when you need them. Don't pooh-pooh anything. Remember, Oprah loves to teach, Martha Stewart loves homemaking, The Cake Boss loves to bake, Denise Austin loves to exercise and Andrew Zimmern loves to eat weird food! Hardly the things we think would make a lucrative career.

Dismiss nothing. Consider everything. You just never know what you can turn into a living and have fun doing it.
Let me know what you're passionate about.

Still not sure what you want to be when you grow up? Then call me for a FREE Strategy Session and let's get you on the right path.
Every time I hear this term it makes my teeth hurt. What the heck does work-life balance mean anyway?
My work life and and life-life is all the same, BUT it doesn't mean I allow others to intrude in my life willy-nilly. If that's the issue you're dealing with then you don't need "work-life balance" you need a back-bone!
Seriously, if you choose to work for a person or organization where you know you're giving your life away, frankly, I have no sympathy for you. But, if your understanding of  privacy parameters at work doesn't include "contact me during my nephew's bris" then speak up. Have the conversation to confirm your understanding of when you are available and when you aren't.
Now, if you work for yourself then you are in control even when you think you aren't. But..but…but…yeah, yeah, I can hear it now. If I don't take my customer's call then I'll miss their business. Really? Really? If  that's what you believe then that's what you'll get…customer's that take you for granted and don't see your value.  You control this to the extent that you value yourself.
Think about it. If you set the example for the type of life you want to live then that's the client you'll attract. I bet if you think back to the last customer that canceled  on you…it was the one that wanted to be "the exception to the rule." You know, the one that always asked for an extra discount even after you've given them a special accommodation. It's the client that seems to always have an excuse, or runs late, or calls you at all hours.
Grow a backbone. It will change your life. I know I'm going to hear comments on this one.
If you still aren't sure what your life or life purpose is, well that's a whole other story, but if that's the case join me for Reinvention Intervention: 5 Really Simple and Smart Steps to Relaunch Your Life teleseminar course.  Starts March 15.
I taped my segment for Lifetime Television's–The Balancing Act, yesterday. Great fun!
My host, Beth Troutman, is smart and vivacious–an excellent communicator who clearly loves what she does for a living. (And, yes–she's quite beautiful in person.) She made my interview seem like an intimate conversation between girlfriends and I'm hoping that's what it looks like in the final production.
We talked about my book, Misunderstood! The Fast Guide to Communicating at Work, and why misunderstandings and the lack of honest communication (especially inner or self conversation) may be the source of so many unhappy, frustrated workers. A recent Parade poll showed that 61% of the people who responded would not make the same career choice if they had the opportunity to do it all over again. Sad statistic.
It's why I know there is a need for Reinvention Interventions–we need to be living and doing our purpose in the world–just like Beth.
It's not too late to join me for Reinvention Intervention: 5 Really Smart and Simple Steps to Relaunch Your Life. This 5 week teleseminar course starts Tuesday, March 15 and you can still attend at an amazingly low price. The bonuses alone make this worth attending. Read more here: Reinvention Intervention Teleseminar.
My experience with everyone I met at The Balancing Act,  from the make-up artist, to the camera crew to the producer (and everyone in between) was friendly and professional, making the entire experience a memorable one. Thank you all.
The segment will air sometime in April so stay tuned for updates.
I believe that the most important conversation you can have is the one you have with yourself.
In my new teleseminar series,"Reinvention Intervention – 5 Really Smart and Simple Steps for Relaunching Your Life", I talk about the #1 thing that keeps you from living the life you want to live, keeps you from making timely decisions, and keeps you in a place of frustration.
So, what is it–you ask. It's the failure to make a choice. A decision. Yup, it's that simple. We live in limbo land and rationalize the end result of possibilities and create endless lists of pros and cons until we are blue in the face–but we never quite commit to a, well…a commitment.
I use that word purposely, because commitment tends to feel like a heavy yoke on our shoulders, weighing us down with responsibilities when in fact, it's quite the opposite. Not making a decision is what weighs us down. Making a decision is freeing and liberating. Making a decision lifts the fog. Making a decision propels you forward.
If you're serious about reinventing yourself, you are, my friend, going to have to make a decision. Probably a bunch of them…but, let's start with one.
Making a decision is a declaration to move in a direction based on your bigger why. The "why" is the compelling reason to change that supersedes all others. It's the single compelling force that allows you to forge ahead even when the cons seem to outweigh the pros.
And yet, this inner conversation is often the one we fail to initiate with ourselves because it means acknowledging that undefinable thing. That thing we call "gut" feeling or hunch or, if you are more enlightened…your intuition. It means listening very closely for the the truth and, that is indeed, scary.
Here's the remedy for failure to decide: Put down the pen and paper and go talk a walk. Get out of your office or away from the kitchen table and engage your right brain. Play a game, play with your kids, play hoops, hula hoop, or potsy, frankly, I don't care. Do anything but think logically.
And then, get quiet and listen to what you are feeling. Get beneath the chatter and you'll find your feelings. Pay attention. Now, you'll know what to do.

But, you know this is only the start to your reinvention – don't you? If you're living with a sick feeling in the pit of stomach because your life is passing quickly and you're scared you're never going to live a life that has meaning for you then join me for a Breakthrough Session. You'll discover how to stop feeling afraid to step into your passions and decide on your next step.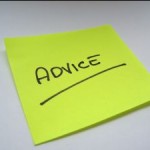 Have you ever thought, "I want to change my life, but I don't know where to begin?"
You are not alone. Whether you're stuck in your business, unhappy about a transition, confused about the next step you need to take to move forward or just undecided about your life path, rest assured others feel the same way.
But it doesn't have to be that way. You can change…if you're willing to change.

You found your way here because you want the pain to stop, you want to sleep at night, you want to move ahead. 
I'm a coach, not a physician or psychologist. Let me say this again…I'm a business coach not a mental health professional.  If you haven't already seen your doctor to rule out serious depression or other physical or mental issues that will be your first action.
If you're healthy but know you need to make changes in your life or business then let's start now.

Step1. Get moving. No kidding. Get out of your seat , move your legs and arms, do some jumping jacks, take a hula hoop for a twirl or get out and take a brisk walk. Get your blood moving and your mind chatter quieted. Do it. This alone will shift your outlook, and your energy so you can begin to see new possibilities.

Step 2. Stand up. While you're still standing from your jumping jacks, grab a writing utensil and start scribbling. Anything goes. No judging. This isn't about art it's about triggering your talents. Talents, passions and dreams that may have been buried, or that you have been denying or suppressing (maybe because someone pushed you in another direction in your life.)
Write it all down. Whatever comes up. Answer these questions. What do I love doing? What makes me lose track of time?  What did I love to do as a kid?

Step 3. Notice what's coming up. All of it. Was it running around the playground as a kid, or digging for bugs, or reading anything you could get your hands on, or dancing, ball playing, writing…really pay attention. Some of you know and some of you have buried your passions so deep it will take a bit more work.
Do you love the work you do but are lost in details, or are you buried in administration and no longer doing what you love? Have circumstances in your life changed but your adaptability hasn't? Keep writing until the emotions start to peek through…that's when you know you've hit a nerve. Go–write now!

Step 4. If money were no object what would you do? Avoid making sweeping declarations such as, " I want to own a spa."  Dig deeper and ask yourself what you would love about owning a spa–is it managing day-to-day operations, or promotion, or handing customers and problems OR do you hear yourself saying things like, "I love the zen feeling?' Because if it is the latter, my guess is that you want to GO to a spa but not own one. See what I'm getting at by this question?
Do you feel stuck because money prevents you from doing what brings you joy? Do you feel as though "your time" has passed? Move to step five to rekindle forgotten talents.

Step 5. Do some mind mapping. Even if you can't be the thing you wanted to be as a kid, like a ballerina or pro ball player, do a bit of mind-mapping to see if there is a way to be involved in that passion.  Mind mapping is a way to get your brain firing on all cylinders.
Grab a large piece of paper and some color markers. Put a circle in the middle of the paper with your idea or thought….now draw lines out from that circle and jot down any ideas that come up. Think circular rather than linear…in-other-words, let it flow without judgment.

Start with these five small steps. That's where you begin. Have fun. It's a process but it shouldn't be drudgery. Coach yourself for a bit but don't linger in pain.
Ready for help? Then schedule a FREE Breakthrough Session and let me show you how to bust through the walls that are blocking your path to success. This session will help entrepreneurs or corporate refugees  who want some perspective on the next step to take and I'll even kick in a significant nudge to get you moving.
If you know you need to make a change…and I'm guessing you do because you're here then take the next step. 
The Breakthrough Session is a service I provide to help you look at things differently so you can make a decision about your life. That's what you want isn't it…to make a decision?

You have nothing to lose and everything to gain.  Answer the questions first so we don't waste time. 
Take the steps above and then leave a comment below on your results.