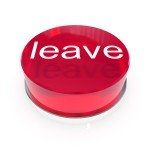 Negotiate anything, anytime.
Negotiations and persuasive communication are the skills most requested by business professionals. Communicating in the workplace requires tact, awareness, timing and the right words.
Here are three more key elements for successful negotiating and persuasive conversations:
1.  Keep control of your emotions.
Negotiations trigger your emotions when you fail to realize that you are an adult speaking to another adult. Too frequently people fall into the "child-to-adult" role where pleading replaces negotiating. If you find that your emotions are surfacing excuse yourself from the situation rather than blundering ahead while blubbering. Get a hold of yourself–you're an adult.
2.  Know what you want–specifically.
Don't leave the details of your request up to someone else. I once negotiated the terms of my firing. (Yes, everything is negotiable!) I was young and caught off guard (most people are) and found myself losing control. (see #1 above) I stated that I wanted further discussion but that I needed to leave the building for a short time. This gave me time to make decisions about what would serve me best in the next few weeks. I came back and asked for  1.) an office 2.) in another building where I could make calls 3.) a receptionist that would receive and forward my calls without comment and 4.) at least 3 weeks to conduct my job search. I don't know where I got the nerve to ask for this but I felt the firing was unjustified. I got everything. And I got a job with a 43% increase within a week. Know what you want.
3.  Know who you are talking to.
Will you be speaking to a dominant personality with a tendency toward angry outbursts? Or will you be lucky enough to be engaging a logical person or someone with high empathy? Tailor your communication to the behavior type you'll be persuading or negotiating with.
Negotiating is a learned skill necessary for business success. Invest some time to learn the language and you'll begin to feel at ease in any persuasive conversation.