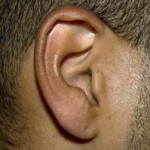 One of the great understandings in life is the realization that not everyone thinks the same way that you do. And so it goes with communication.
Misunderstandings occur when you fail to communicate in the way others want to want to listen. The solution is to make a shift in your style that better matches the recipient. You do this by using words, intonation, pacing and gestures that resonant with them.
The challenge is to incorporate this into your daily communication.
Here are some guidelines for making a quick determination of communication style types:
When greeting someone for the first time, notice how quickly they move. Is it quick and determined or slower and relaxed?
What about their gestures? Are they sharp and staccato, animated, measured or barely visible?
Is their posture displaying confidence, timidity, friendliness or overload?
Do they appear approachable or inaccessible? Do they make direct eye contact or shy away?
What emotion does their face reveal? Do they have an easy smile and grinning eyes, a polite half-smile and concerned eyes, little or no smile with darting eyes or a resolute mouth and purposeful eyes?
You can begin to make changes in the way you approach and communicate with others by noticing these physical characteristics. Make it a game to observe the people you work with, on the street and at home.
Quickly shift your energy and physicality to better match theirs and watch what happens. Think of this as dancing with different partners. You don't need to become someone else you simply need to learn how to move together so you glide smoothly across the room without stepping on each others toes.
The study of communication styles is exhaustive but if you apply this simple method you can begin to communicate with less effort and enjoy fewer misunderstandings.
If you would like to learn 29 more tips and techniques just grab your FREE 6-part audio series on "The Power of Effective Communication" by putting your name and email in the boxes on your upper right.  Or simply pick up a copy of Misunderstood! The Fast Guide to Communicating at Work-What to Say, How to Say It and When to Shut Up. Get it today at Amazon.