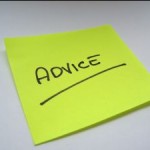 Assertive behavior in the workplace is the dynamic balance between aggressive and passive conduct. Maintaining this balance is crucial for managing relationships and standing up for your rights. Understanding and using assertive behavior is a critical business communication skill.
To get a sense of the dynamic range between passive and aggressive behavior think of child's seesaw with assertiveness sitting on the fulcrum point.  Consider assertive communication as the delicate movement needed to maintain balance before the plank hits the passive or aggressive ground might. 
Behavior too far toward the aggressive end and your behavior might be viewed as abusive. Yet, displaying behavior  too far to the passive side and your conduct might suggest you are hiding something.
Standing up for your rights assertively is mature behavior and it creates a balanced work environment.
Assertive communication says you have healthy sense of yourself, you regard others as equals, and it indicates a desire for personal growth.
Assertive behavior does not violate the right of others from being heard, nor does it violate your own right from self-expression. Aggressive behavior is bully behavior and every workplace seems to have at least one destructive player that feels the need to win over everything else.
When encountering an aggressive personality it is best to remember that this person is operating from fear. This is a good time to don your Teflon coat to keep any personal attack from sticking. If you are constantly being interrupted while you are making a point, it is acceptable to take back the stage to finish your statement. Saying something such as "let me finish my point, John," in a calm, steady, well-modulated voice is an acceptable technique. Repeat as needed. This pegs you as having the voice of reason and leadership.
If you are the aggressor it would be wise to examine the results of your behavior as well as your motives. Do others avoid you? Are co-workers reluctant to support your point-of view? You might be gaining the upper hand in some situations but at what cost. What are you afraid of losing if you allow others their right to an opposing opinion?
Passive behavior as a communication style can be just as damaging—to you as well as to others. It indicates low self-esteem (as does aggressive behavior) it expects others to guess your thoughts and motives and it slows down productivity. At first glance, a passive employee may seem ideal—does their work and doesn't say much. What is missing from that equation is the possibility of better ideas and solutions to problems. Passive communication creates guess work on the part of others, and it invites aggressive responses.
If you are prone to passive behavior consider asserting yourself in low-risk situations. Give your opinion on a light hearted but controversial topic during a lunchtime break. Adding your opinion about whose going to win American Idol, Dancing with the Stars or the World Series rarely causes more than playful banter while adding color to the conversation. From there practice taking more risks by asserting yourself at meetings, even if it is to agree with others. Your voice is important. You have the same rights as others and letting others violate them is unfair to all parties.
Should you encounter a passive communicator help them out by encouraging their thoughts and refusing to take "I don't care what we do" or "it doesn't matter to me" as answers.
Assertive communication allows for fair exchange, collaboration and teamwork. Assertive behavior from everyone creates a productive and pleasant workplace.
What do you think?
Want more tips you can put to use immediately? Then pick up a copy of my book, Misunderstood! The Fast Guide to Communicating at Work–What to Say, How to Say It and When to Shut Up. Oh, and don't forget your FREE 6 part audio on The Power of Effective Communication–just put your name and email in the boxes on your upper right to get instant access.