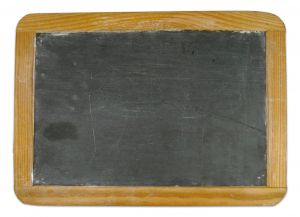 Don't underestimate the lure of a compelling story to sell your product or service. Everyone relates to stories. Stories create the emotional connection that inspires people to buy.
Use stories to market your brand. Consider the products that have been created around folk tales, lore, myth or desire. Paul Newman's products support his desire to help kids with health challenges. Ben and Jerry were two young guys that loved fun and ice cream and created a business model around those passions.
If you want customers to connect with you don't be shy about incorporating your story into your marketing. Describe the circumstances that propelled you to start your business. What problem did you have that needed solving? Was necessity the mother-of-invention for your product? Did you feel an intuitive pull you couldn't ignore? Were you fulfilling a childhood dream? Did an unfortunate event spur you to create a service others needed?
Encourage your customers to tell their stories. People love to talk about their experiences so make it easy for them.
Here are a few ways to help your raving customers generate good stories:
Hold a contest.  Give a prize for the funniest, most inspirational, or unexpected good result that came from using your product or service.
Give an instant discount or bonus for an original 7-word story praising your product. Use social networking sites to reach more people.
Make story telling easy by creating a fill-in-the blanks form or supply the first sentence of a story to jump start your customer's creative juices. Remind them to tell the truth—this is creative non-fiction not fantasy.
Collect the stories and create a book featuring your customers. The book can be used to encourage new customers to contribute to the next edition.
Start collecting customer stories today–it's the most effective marketing you can do and you can't beat the price.