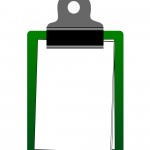 Leadership requires  far more than a list of 10 qualities but for the sake of space and feedback I've listed a few I don't usually see mentioned.
It goes without saying that the broad category of  communication skills is a quality I believe every leader needs to succeed so I've chosen not to put it on my list.  I  consider communication skills to include speaking, presenting, selling and  persuading. I did, however, include listening on my list simply because some things require emphasis.
Here's my list:
1. Active Listening Skills--and being able to ask "is there anything more?"
2. Empathy–and having a deep understanding of priorities (using the 10,10,10 method)
3. Inspirational–being able to create an environment that supports motivated people
4. Courage–and the conviction to carry out intentions and tough decisions when it really counts
5. Clarity of intention–and the insight to question your motives
6. Servant Leadership–and the wisdom to know what that means
7. Humor–and humility, they often travel hand-in-hand
8. Vision–and the ability to enroll your team in the journey
9. Vitality–even the physically incapacitated can possess the extraordinary mental vigor to lead
10.Confidence–not arrogance but faith in your abilities to lead
and 10+ Trustworthiness and Moral Fortitude
Your thoughts?