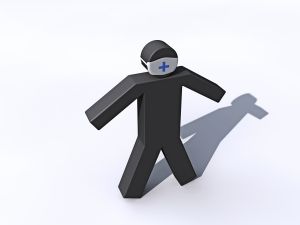 Misunderstanding a job role causes more issues than simply lost production. Customer complaints, lost business, public safety or legal issues are all at stake.
Clear communication takes more than a paragraph in a handbook or a few sentences uttered by human resources or a manager. Ideally, the job function conversation should occur not only during the interview and orientation process but throughout the first ninety days.
Here are a few ways to clearly communicate the role of a job to decrease misunderstandings:
Verbally describe the role including tasks and expectations. The challenge here is to be both specific and broad. Use stories and examples to help create a picture that words alone fail to illustrate. Communicate the desired outcome graphically.
Written job descriptions are critical to compliance.  Don't rely on an initialed checklist indicating the new hire has read and understood the information. Written communication alone does not address questions adequately and leaves the new hire without an appropriate venue for voicing questions or concerns. Take the time to review and expand the job description using real examples.
Use a detailed description of a typical day or scenarios the new hire might encounter. Again, using a story format helps put the new hire into the picture.
Describe situations outside the job description the new hire would be expected to handle. Give end-result expectations and examples.
After giving a verbal and written description ask for feedback in the form of a summary–not a list or recitation–but a description of how they see the function and their role in making it happen. Ask how they would handle a situation and encourage details about the end results. Listen for any disconnects between their "idea" of the job and the actual expectations of the job. What is not being said is more important than what is being said.
Ask for where they see their biggest challenge in their job. Ask for a strategy for achieving results. Do not let "hopefully, I can…" be an acceptable answer. Hope is not a strategy. Too frequently new hires are skilled at giving the appropriate answers but have no intentions or aptitude for actually doing the function.
Clearly communicating policy, processes and job function is a part of your job if you hire or manage people. Spend more time on this critical message upfront and enjoy fewer misunderstandings in the future.
If you want more tips you can use on the job be sure to get your FREE 6 part audio series by putting your name and email in the boxes to your upper right. Now, pick up a copy of Misunderstood! The Fast Guide to Communicating at Work-What to Say, How to Say It and When to Shut Up, for dozens of tips and techniques that can change your life.