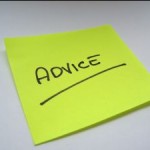 Have you ever thought, "I want to change my life, but I don't know where to begin?"
You are not alone. Whether you're stuck in your business, unhappy about a transition, confused about the next step you need to take to move forward or just undecided about your life path, rest assured others feel the same way.
But it doesn't have to be that way. You can change…if you're willing to change.

You found your way here because you want the pain to stop, you want to sleep at night, you want to move ahead. 
I'm a coach, not a physician or psychologist. Let me say this again…I'm a business coach not a mental health professional.  If you haven't already seen your doctor to rule out serious depression or other physical or mental issues that will be your first action.
If you're healthy but know you need to make changes in your life or business then let's start now.

Step1. Get moving. No kidding. Get out of your seat , move your legs and arms, do some jumping jacks, take a hula hoop for a twirl or get out and take a brisk walk. Get your blood moving and your mind chatter quieted. Do it. This alone will shift your outlook, and your energy so you can begin to see new possibilities.

Step 2. Stand up. While you're still standing from your jumping jacks, grab a writing utensil and start scribbling. Anything goes. No judging. This isn't about art it's about triggering your talents. Talents, passions and dreams that may have been buried, or that you have been denying or suppressing (maybe because someone pushed you in another direction in your life.)
Write it all down. Whatever comes up. Answer these questions. What do I love doing? What makes me lose track of time?  What did I love to do as a kid?

Step 3. Notice what's coming up. All of it. Was it running around the playground as a kid, or digging for bugs, or reading anything you could get your hands on, or dancing, ball playing, writing…really pay attention. Some of you know and some of you have buried your passions so deep it will take a bit more work.
Do you love the work you do but are lost in details, or are you buried in administration and no longer doing what you love? Have circumstances in your life changed but your adaptability hasn't? Keep writing until the emotions start to peek through…that's when you know you've hit a nerve. Go–write now!

Step 4. If money were no object what would you do? Avoid making sweeping declarations such as, " I want to own a spa."  Dig deeper and ask yourself what you would love about owning a spa–is it managing day-to-day operations, or promotion, or handing customers and problems OR do you hear yourself saying things like, "I love the zen feeling?' Because if it is the latter, my guess is that you want to GO to a spa but not own one. See what I'm getting at by this question?
Do you feel stuck because money prevents you from doing what brings you joy? Do you feel as though "your time" has passed? Move to step five to rekindle forgotten talents.

Step 5. Do some mind mapping. Even if you can't be the thing you wanted to be as a kid, like a ballerina or pro ball player, do a bit of mind-mapping to see if there is a way to be involved in that passion.  Mind mapping is a way to get your brain firing on all cylinders.
Grab a large piece of paper and some color markers. Put a circle in the middle of the paper with your idea or thought….now draw lines out from that circle and jot down any ideas that come up. Think circular rather than linear…in-other-words, let it flow without judgment.

Start with these five small steps. That's where you begin. Have fun. It's a process but it shouldn't be drudgery. Coach yourself for a bit but don't linger in pain.
Ready for help? Then schedule a FREE Breakthrough Session and let me show you how to bust through the walls that are blocking your path to success. This session will help entrepreneurs or corporate refugees  who want some perspective on the next step to take and I'll even kick in a significant nudge to get you moving.
If you know you need to make a change…and I'm guessing you do because you're here then take the next step. 
The Breakthrough Session is a service I provide to help you look at things differently so you can make a decision about your life. That's what you want isn't it…to make a decision?

You have nothing to lose and everything to gain.  Answer the questions first so we don't waste time. 
Take the steps above and then leave a comment below on your results.