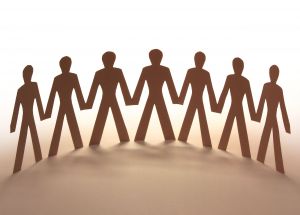 If you're a business owner or entrepreneur, who is looking for effective ways to market your business, you probably don't think of your communication skills as a promotional tool.
All communication is a form of marketing or selling, no matter who you are speaking with. By sharpening your inter-personal skills you can increase the perceived value of your products and services.
Here are a few tips you can use to hone your soft skills for solid results:
1.  Smile more frequently. Wait—you probably think this is silly but the truth is that smiling changes everything. If you're working long hours, trying to overcome challenges and dealing with frustrations you probably aren't smiling much.
If you answer the phone or worse greet a customer in person while you're managing the business of business, it's unlikely that you'll greet them with a smile. If you do remember to smile, I'm betting it won't be genuine. This is unacceptable. You have a business because of those customers. Treat them with respect. Smile.
Smiling sends a powerful message about you and your business.  A stress-free, heartfelt smile invites clients or prospective customers to relax and trust you.  That's a potent marketing tool. Don't forget to smile when answering the phone. The tone and pitch of your voice will be more inviting—and people can tell if you're smiling or not.
The best salespeople keep a small mirror by their phones to remind them to smile when they make or answer a call. Another tip is to post a note that says "smile-you're making money" by your phone.
Studies show that men smile less frequently than women.  Perhaps they feel that smiling is sign of weakness, or they want to let you know who is in charge or they feel that an emotionless face helps to set boundaries.  The truth is that grinning while saying "no" to someone helps to preserve a business relationship. Whatever the reason, let it go and smile more. It costs nothing and the returns are priceless.
2. Clean up your conversation. This isn't a reminder to lose the four-letter words from your conversations (that should go without saying.) It is a reminder to eliminate  rambling thoughts, garbled grammar, mumbling and jargon, from  your communication. You don't hear yourself as others do so record a few phone calls and casual conversations to see how you really sound to others. After listening to the play back, ask yourself if you would do business with you?
This doesn't mean you need to speak with grammatical perfection or even in complete sentences–that's not how people talk.  It's a nudge to take a moment to think about your purpose and intentions for what you are about to say in an effort to make it easier for others to follow you.
If your printed marketing materials send one message but your verbal communication sends another that's a congruency problem. Get them aligned to increase your credibility!
3. Ask more questions. Listen more than talk. Your customers will tell you everything you need to know about what to market and what products they need. You're in business to solve their problems so make sure you know what their problems are. Don't assume you know. Ask questions. Do surveys. Invite suggestions. Don't market a product you're in love with but doesn't serve the needs of your customer. Pay attention and ask clarifying questions. Your business depends on it.
These three essential communication skills don't cost time or money but they can increase your value to your market.  Smile.