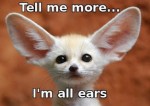 Most people believe they are pretty good communicators. But you aren't most people, right?
How well you express yourself determines how successful you'll be in business and in life. The real question is are you continuously upgrading your communication skills or are you content with…"my skills work well enough"?
Here are 5 questions  you'll want to ask yourself if you want to know if you're expressing yourself successfully:
1. Are you sending a clear, concise message when you speak? I s your message organized? Is your message free of jargon and lingo…not everyone speaks the same language you do. Is your message organized so others can easily follow what you're saying.
2. Can you be heard? Is your volume loud enough and your enunciation crisp and clear? Are you speaking from your mouth or from your lungs? Are you using your breath to your advantage.
3. Do you ask for and listen to feedback? Want real growth? This is a fast way to up-level your skills and gain a new perspective. Ask people you trust to give you an honest assessment of your ability to express yourself clearly.
4. Have you considered how each receiver of your message might be filtering your message? Do you check to see if your message will pass through the receiver's filters and still be understood as you intended? Ask clarifying questions, pause and give the recipient time to process before assuming they understood your message as you intended.
5. Is your message visually, verbally and vocally congruent? Does your body say one thing while your words say another? Does your voice negate your words? If these 3 components aren't working together to send the same message your body language will often outweigh your words.
If these questions got you thinking you'll want to pick up a copy of Misunderstood! The Fast Guide to Communicating at Work–What to Say, How to Say It and When to Shut Up. (Oh, and don't forget to grab the Free 6 part Audio Series on Powerfully Communication- just add your name and email in the boxes on the right.)